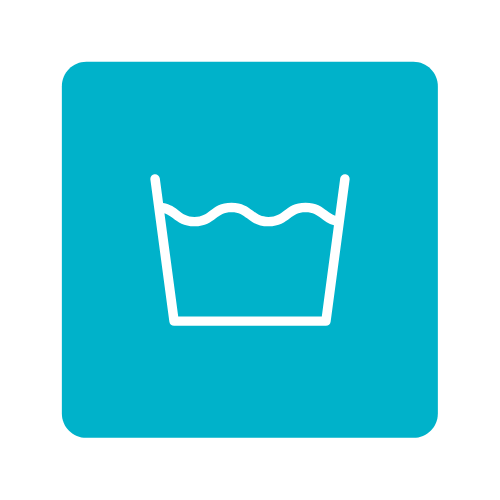 MACHINE WASH
A washing tub symbol in the care tag means you can use a washing machine to wash the item using a normal cycle.
Care labels are used to inform consumers of the regular care needed for the ordinary use of the product and to warn the customer about additional factors which may harm the garment. Clothes manufacturers include these instructions to ensure that your garments receive the best care it needs.
By following the instructions given on the label, the textile product will not be damaged. But it doesn't guarantee that all dirt or stains will be removed. Treatments at lower temperatures or milder temperatures than those indicated on the label are always acceptable.
Many countries have mandatory standards for care label instructions. In the US, the Care Labeling Rule of the FTC is followed. Formally called the Rule on Care Labeling of Textile Wearing Apparel and Certain Piece Goods, the Rule has been in effect since 1971. As a result, manufacturers and importers are required to attach care instructions to clothing and certain piece goods. These instructions provide instructions for dry cleaning or washing, bleaching, drying, and ironing.
In 2018, the ASTM released a new set of these care symbols called the "Standard Guide for Care Symbols for Care Instructions on Textile Products" or ASTM D5489-18. The guide provides a comprehensive system of symbols to represent care instructions reducing language-dependent care instructions. They are now more aligned with the laundry symbols used by the International Standardization Organization (ISO).