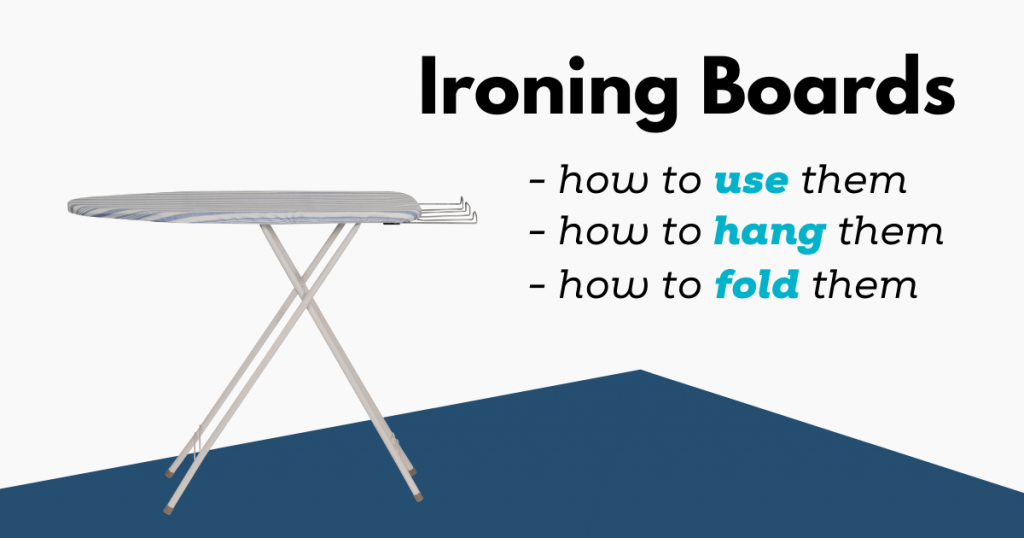 Every household is not complete without a washing machine, a dryer, an iron, and of course, a dependable ironing board. After all, an outfit of the day will not be pretty unless our dress or pants are what we expect them to be: spotlessly washed, well-dried, crisply ironed, and neatly folded. Likewise, we don't want people seeing us in sweaty, wrinkled clothes just because we failed to take care of them.
Today we will be focusing on one of the most useful devices that has been used by generations and generations; the ever-trusty ironing board. They have been around for almost as long as irons have been. And they are as equally as important. When I was young, I had a dollhouse with accessories that included an ironing board. As early as five, I felt that ironing boards are an essential part of the home. Personally, I always used to think how ingenious it is and how my favorite doll dresses will not look as beautiful as it was if it's not properly ironed.
Anyway, by definition, an ironing board is a flat board or metal covered with heat-resistant padding so that clothes will be safely ironed. There have been changes in how ironing boards are now compared to when they were first used before. In today's standard, there are generally three types that are widely used.
First is the portable ironing board. This is the most common in modern times. Most families prefer to have this kind of ironing board at home since they are the type that is most user-friendly and practical. The second type is the tabletop ironing board which is ideal for small spaces since you can place this over a sturdy table, and you are good to go. Last but not least is the wall-mounted ironing board. As the term describes, this can be fixed on the wall and is surely a space saver since you can keep it folded when not in use.
How to Use Ironing Boards
With all the clothes you need to iron and make sure are wrinkle and crease-free, things can get overwhelming. Don't worry though, as there are easy and effective ways to maximize the use of your ironing boards and have perfectly folded or hanging garments in no time.
Ironing clothes can be a very satisfying and easy experience, but you have to know the type of fabric you are ironing to make a difference. Not only that, but garment cuts are also something you must take into consideration. This will make the ironing process faster and more effective.
Below are some of the most popular clothes we often have to iron and the most practical ways to iron them. So read along to know the simple yet efficient ways to make sure your next outfit will be as awesome as it could be.
How to Iron Shirts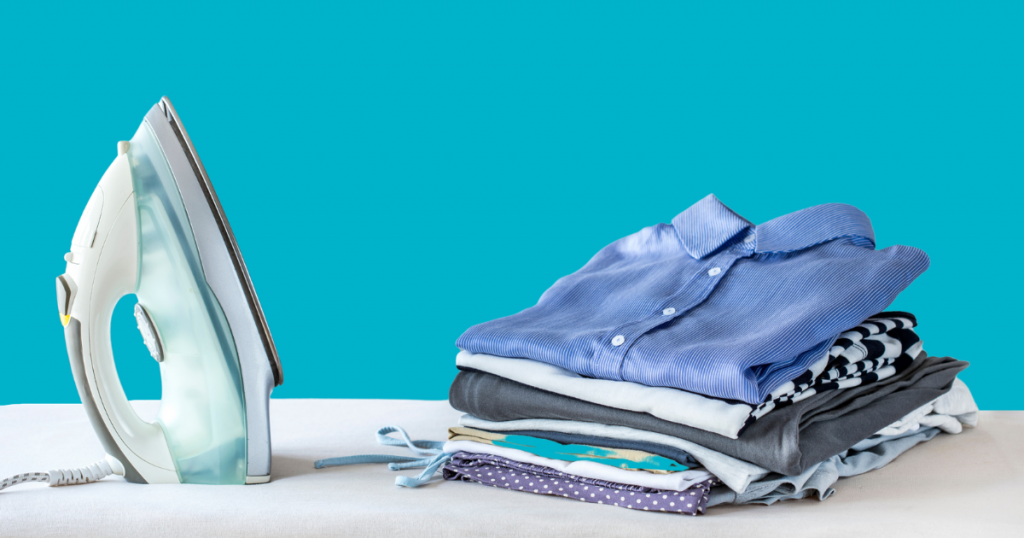 Start with the spaces between the sleeves. They are less likely to have extra wrinkles while they hang off the edge of the ironing board.
Open the cuffs when you are removing creases from a shirt. This way, you can flatten the fabric on the ironing board and get the best finish.
When you start doing the shirt's collar, open it properly and make sure the garment is lying flat fully.
After ironing, don't fold the garments immediately. Instead, hang them first for at least a couple of minutes. This is because as the garment cools off, a better finish will set in. This will prevent wrinkles from coming back when you put them away.
How to Iron Pants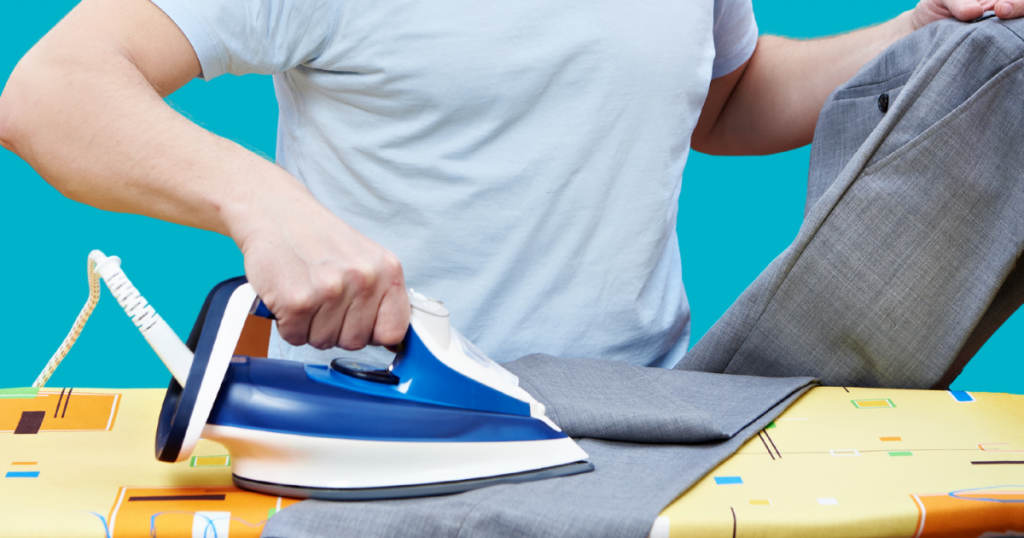 Use a sturdy iron board when ironing pants. This is essential since it can be tricky when you are ironing them compared to other clothing. A steady board will make sure the job is done right in a shorter amount of time.
It is vital to know where the main crease is. Then, lay the pants flat on the ironing board like you are hanging them in a hanger.
Start ironing the crease up to 6 inches below the waist.
Hang by the waist to allow the wrinkles to set for at least an hour.
How to Fold Up An Ironing Board
Whether you have a freestanding, built-in, or compact ironing board, it can be a frustrating process to fold them if you don't know where the proper knobs and levers are when it is time to fold those ironing boards. In this section, we will be learning together the easiest ways to fold ironing boards without much hassle. Just read along and let me explain the process for you in detail based on board type.
Freestanding Ironing Board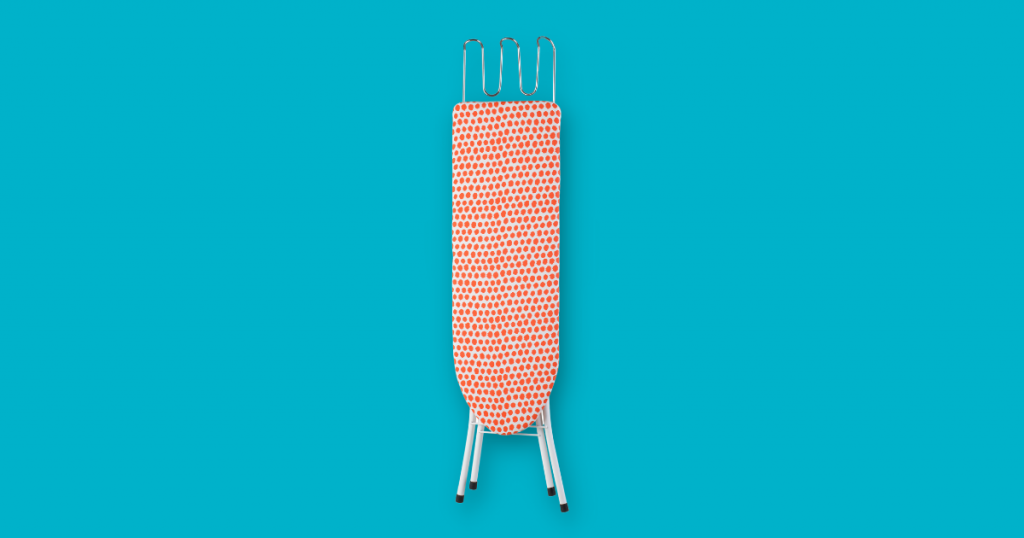 Find the lever press of the ironing board usually located at the underside.
While pushing on the surface, hold the lever steadily. Then, apply pressure to the lever press.
Lower the board to the floor before you release the lever. This will ensure that the leg locks are secured.
Turn the freestanding board upside down.
While applying pressure to the lever, guide the legs towards the board.
Close the ironing board perpendicular to the floor.
Tabletop or Compact Ironing Board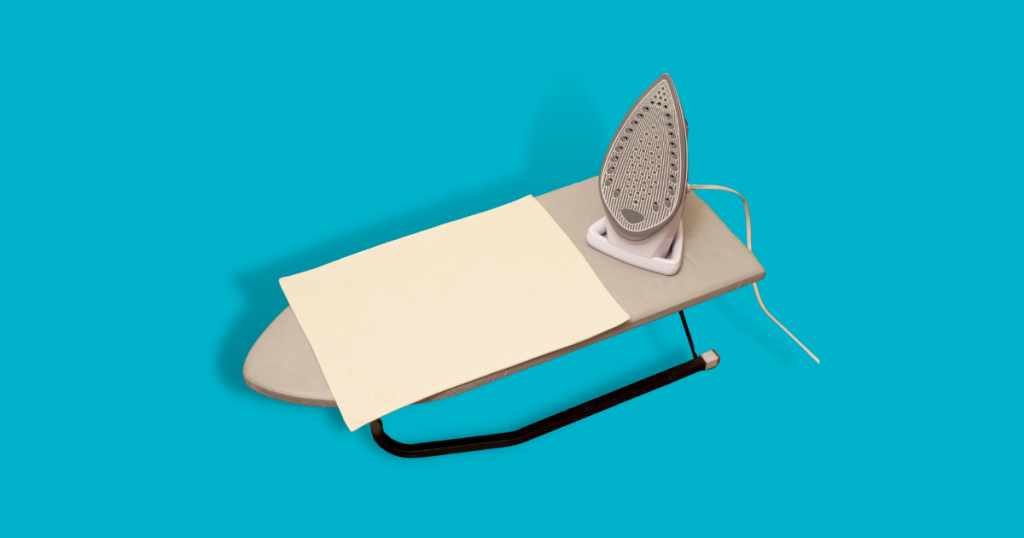 Turn the board upside down.
Look for the adjustment lever. You can look near the nose end of the board.
Make sure the board is cooled off before you store it.
Wall-Fixed Ironing Board
Fold the board at the nose end or on each side. Just follow the direction that gives under pressure as this is the right way to fold these types of ironing boards.
Make sure to secure the board with the locking mechanism.
Once you are sure that the lock is in place, slowly close the closet door.
How to Hang an Ironing Board
This one can be a bit hard to do if you don't have the proper knowledge of what to use and how to properly hang these ironing boards.
The first step is to look for a wide and tall enough place to hang your board. One of the best places would be the back of a door, especially the one already in your laundry room. Just make sure the board will fit in the size of the door. If not already provided with your ironing board, you can buy a hanger with hooks for iron boards with a T-shape base. You can easily buy them in DIY stores. Place the board hanger over the door, and you are good to hang your ironing boards. It's that easy!
Summary
An ironing board is a very important device to have in your home. And knowing what type to buy, how to use them properly, and how to store them correctly are important factors to know for you to have a more pleasant experience. No matter how often you have ironed in the past, it's always a nice time to refresh your knowledge about these ever-trusted ironing boards!
Want to share this?