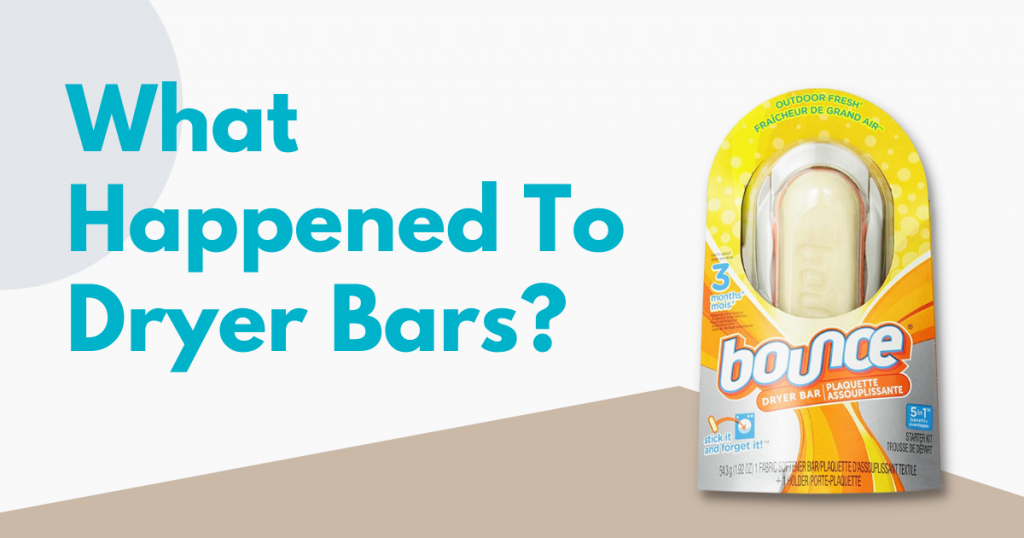 Were you a fan of the Bounce Dryer Bar that was all the rage a few years back?
Well, I was! These dryer bars are a staple in our household. One of my laundry goals is to have fresh and clean-smelling laundry that lasts for days. Upon trying dryer bars, I never looked back. The item functions much like a dryer sheet. Bounce Dryer Bar reduces static cling and makes clothes softer. Moreover, it leaves clothes lightly scented. The best part is that it is a place-and-forget solution that lasts for months on end.
Gone are the days when you had to purchase liquid fabric softener or fabric softener dryer sheets every so often. Or so I thought. After a few years in the laundry industry, Bounce pulled out the dryer bars from the market. In today's article, we will be looking back to recall what we know about dryer bars. We will also find out why they were discontinued, and we will share some alternatives to dryer bars.
Looking Back: How Was A Dryer Bar Supposed To Be Used?
To use dryer bars, you needed to place the entire unit of the dryer bar inside the dryer drum. After that, you are good to go and use the dryer.
The dryer bar was known to remove invisible odors. They can make your dry clothes smell fresh and feel soft after a dryer cycle. However, it is important to note that they were only designed for dryers and thus they are not washing machine-safe.
If you wanted to remove them, you can turn on the dryer and set it to a high heat setting for around five minutes. The heat will melt the adhesive. Then you can remove the bar holder by slipping a plastic spatula under it. After removing the entire unit, you can take away any excess adhesive and throw away the bar holder.
Does Bounce Still Make Dryer Bars?
Unfortunately, manufacturers discontinued making Bounce Dryer Bars and holders.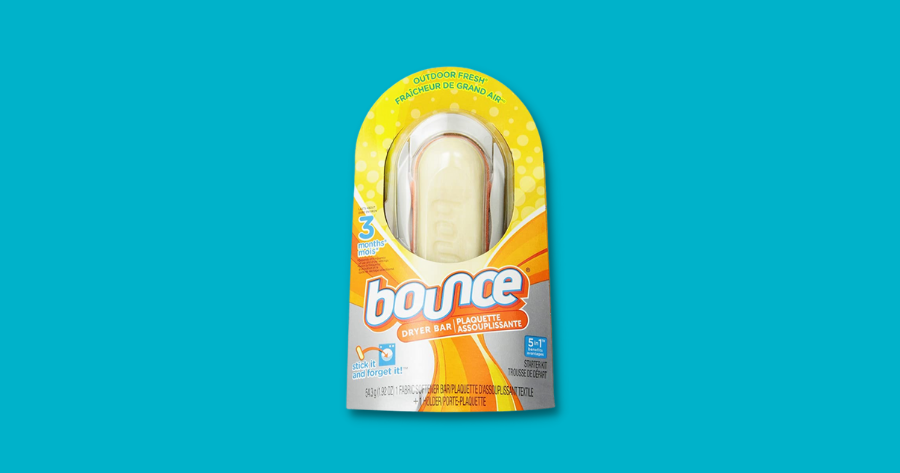 Why Did They Stop Making Dryer Bars?
When asked on Twitter whether they stopped making dryer bars, Bounce replied, "Usually, when a product is discontinued, it's due to low demand. It might help to know that our dryer sheets provide the same performance as the Bounce Bar. Please be assured that we'll share your disappointment with the rest of our team."
A few loyal customers have posted their disappointment with Bounce's decision to pull out the dryer bars from the market. Here's what some users are saying:
Another customer shared his frustration in a different manner:
There was even a petition to bring back dryer bars. But it did not gain enough traction to revive the product, much to the disappointment of avid users.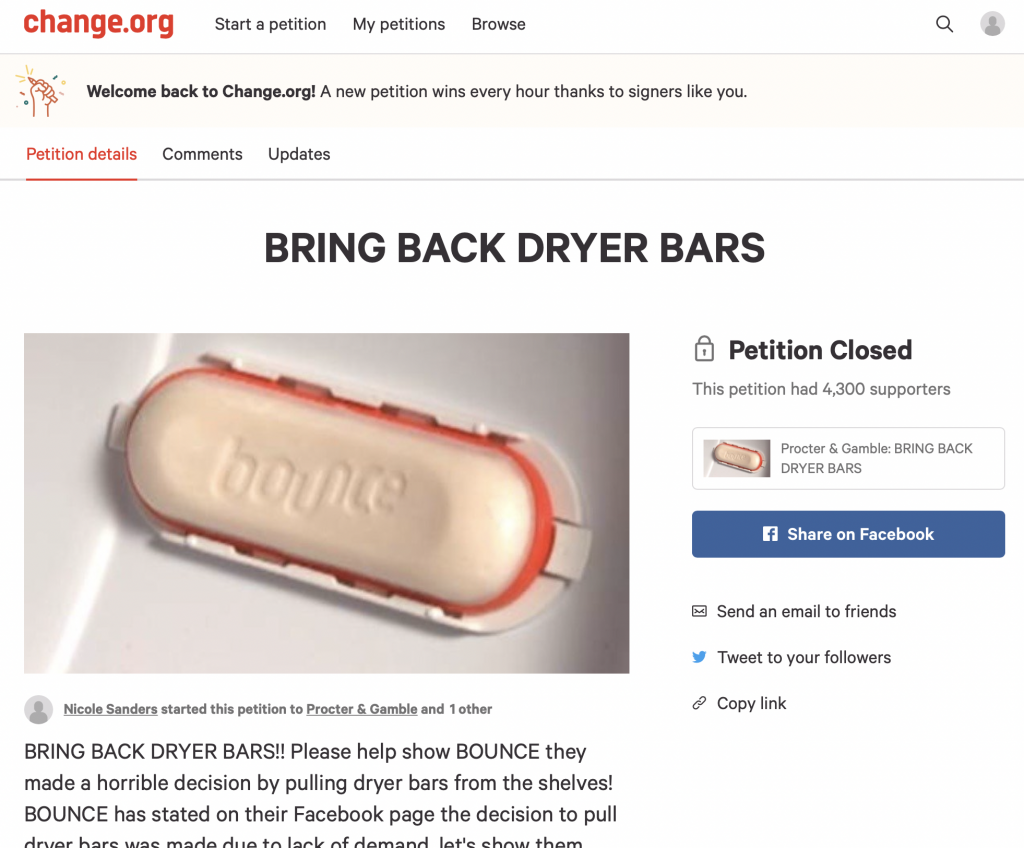 A Bounce Dryer Bar customer from Canada said, "It's really disappointing to find a product that you thoroughly enjoy using and purchase religiously, only to have that product pulled from store shelves. Had I known the end was coming I would have bought a lifetime supply."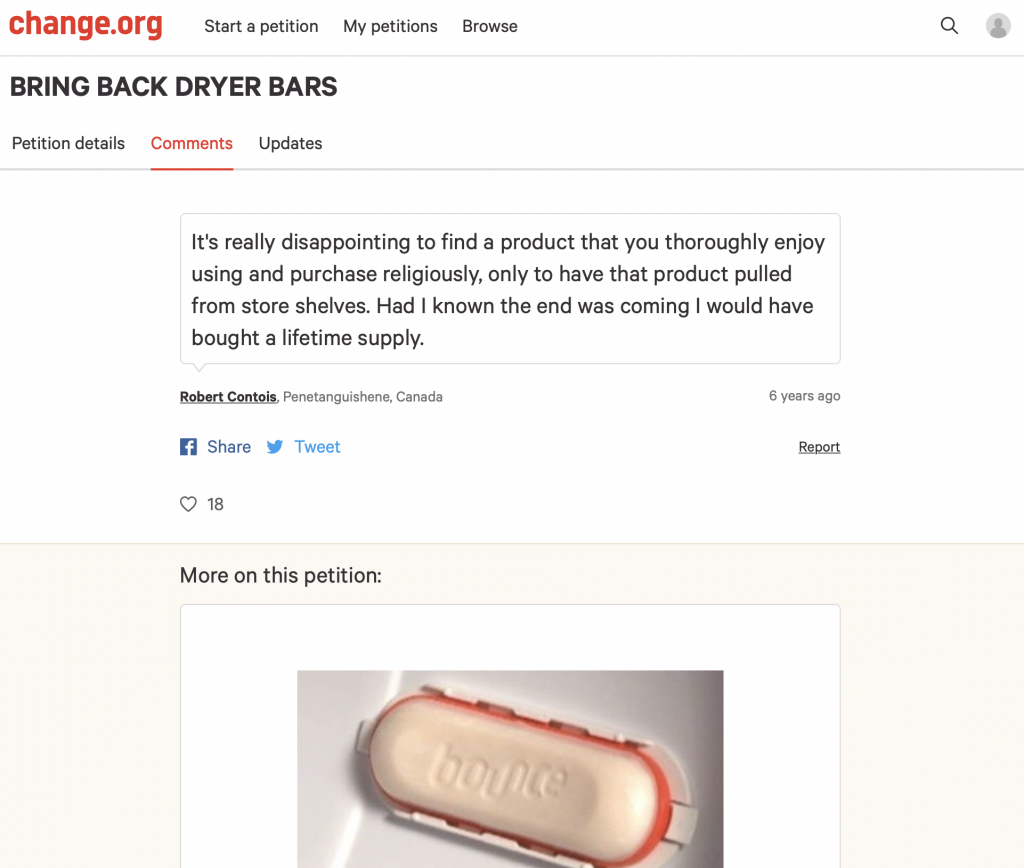 What Are The Recommended Alternatives To Dryer Bars?
A dryer bar is an object that you would stick to the inside of the dryer drum to act as a fabric softener instead of dryer sheets. You can buy one that lasts from two to four months.
Bounce dryer sheets are the best way to dry clothes and keep them smelling fresh and feeling soft. Bounce dryer sheets transfer lubricating fabric care agents to the surface of your clothes during the dryer cycle. They are also infused with fabric softener.
Opt for scent-free dryer sheets that meet the requirements for the EPA safer choice label. Even fragranced dryer sheets, liquid fabric softeners, and other laundry products can be dangerous. Some items that are labeled green, eco-friendly, all-natural, or organic can release hazardous compounds. These chemicals can transfer to clothing.
You can also use products like dryer balls. Dryer balls are more effective in clump-prone machines that do not switch directions. But a large enough load can ball up. Dryer balls disrupt the laundry and help remove the balling effect. Thus, it improves the drying results.
Another home alternative for fabric softeners is vinegar and baking soda. They are especially recommended for towels. Use vinegar on the washcloth. Then you can use baking soda during the wash cycle.
Dryer sheets can be costly and may even leave a slimy layer on clothing that can damage the fabric and the color. Instead, try using aluminum foil. It will not leave any grime on your clothing, and you can reuse them for one to two months. You can save a lot of money on your laundry by using this alternative.
Other alternatives for dryer bars available in the market are Febreze Fabric Refresher, Febreze Unstoppables (Fresh Scent!), Gain Fabric Softener, Purex Crystals, or Downy Ultra-infusion.
In Conclusion
Dryer bars are no longer available in the market. But there are other great alternatives you can use in place of them. You can find alternative products that can actually leave your clothes fresher, softer, with fewer wrinkles, and way less static cling. If you need more advice on laundry and cleaning, do not forget to bookmark our page and visit our Facebook page for more updates!
Want to share this?