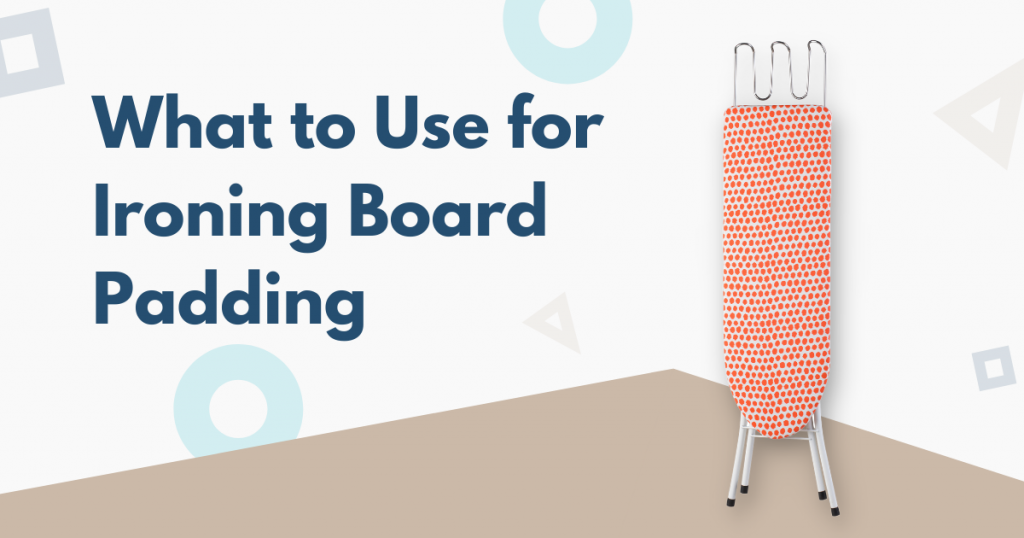 An ironing board is something that is found in almost every household. This is so because ironing boards play an integral part. They are quite useful in making sure our outfits are fairly good and wrinkle-free.
An excellent ironing board must be sturdy such that it would last decades. One way to make sure ironing boards are kept safe and in excellent condition is to use a quality padding for the board. As you use it multiple times, all the heat emitted by the iron may damage your ironing board if you don't have the proper padding for it.
Today, we will list general considerations and factors to consider when buying an ironing board padding. You may have already heard about some of them, and some you may be hearing for the first time. Don't worry, as we will explain everything in detail as we move along!
General Considerations When You Opt to Buy An Ironing Board Padding
It could be a tiring and confusing process when deciding what kind of ironing board padding you should use. Unfortunately, people tend to buy the first ironing board pad they see in the store without knowing if it will serve its purpose well. Lucky you because with the following trusty list, you will find out the important factors to consider and some materials to avoid:
Choosing a metallic cover will significantly lessen the ironing time. This is because the heat of the iron is reflected onto the fabric more since metallic covers have a copper surface. And heat is evenly distributed, making your garments wrinkle-free faster.
A non-slip ironing board cover is also something you have to consider. It is beneficial for sewing and quilting.
If you have to iron clothes often, like uniforms you have to wear every day, natural cotton padding is essential. In addition, ironing board covers should be safe to use as often as you have to. Therefore, your ironing board cover should be reliable but also safe for your clothes.
6 Factors to Consider When Choosing An Ironing Board Pad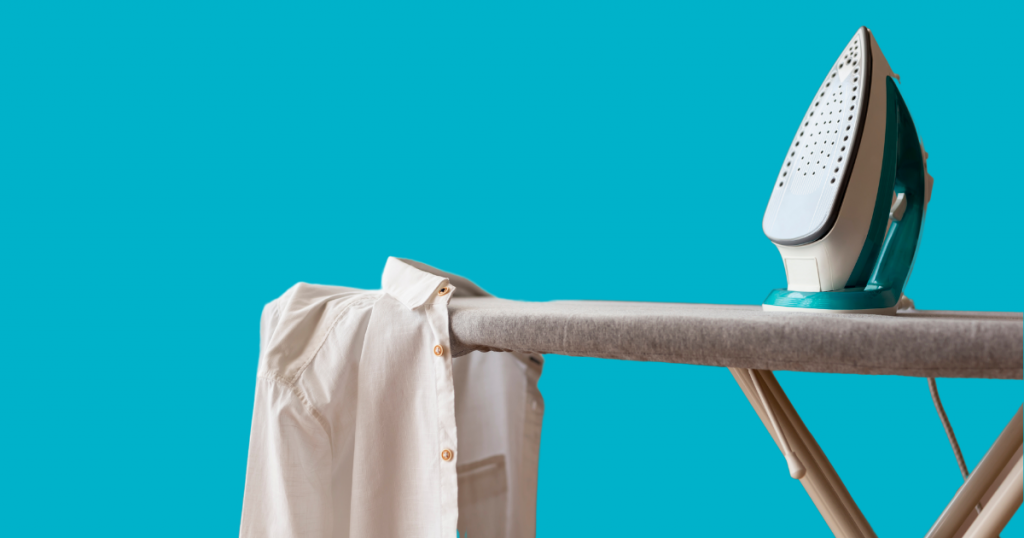 1. Heat resistant material
First and foremost, an ironing board cover should be heat-resistant. This is pretty self-explanatory: a heat resistant material would protect your ironing board from excess heat.
2. Non-stick material
It is advisable to look for an ironing board cover made from non-stick materials since some garments can stick to the pad. If your clothing sticks to the iron, this can be disastrous costing you your favorite shirt or pants. You will also have to repurchase clothes, which means a waste of money.
3. Durable
One significant factor you have to think of when choosing your ironing board cover is durability and strength. A durable ironing can pad can also save you money since you don't have to keep replacing the padding unlike when you buy a sub-par product. Based on my experience, felt lining is a better option than a foam pad since it lasts longer.
4. Scorch resistant
If you want your ironing board cover to reflect heat and your ironing time not to go on forever, then you should find a cover that is scorch-resistant. When you are using the iron's steam function, you have to know whether the padding has adequate ventilation so that moisture will slip all the way through. This will prevent stains from forming on your fabrics.
5. Attachment to the board
Another essential factor to consider is how the ironing board cover would securely fit around the board. Padding should be directly attached to ironing boards and won't slip off when ironing your garments. It would be hard and annoying to catch your ironing board surface as you do your ironing.
6. Maintenance
A great ironing board cover should be easily removable when it is time to clean it. It is always important to buy a cover that is low maintenance and can be cleaned easily. Also, choose something that is machine washable since it will allow you to save time and effort.
Summary
An ironing board will only be effective if it is fitted with an equally effective cover and padding. When you are considering buying a cover for your board, you must make sure the quality has the best value for your money and that it would last for a long time. This way, you're more comfortable about ironing your clothes.
Want to share this?